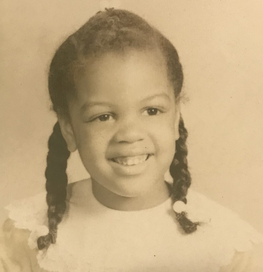 Author
When I was four, my grandmother taught me how to write. I loved the feel of the pencil in my hand as I made marks on the paper. I took special care to write each letter of the alphabet as beautifully as I could. In first grade, I began to write "poetry" in black and white marbled composition books. Applying the most recent phonics lessons I created simple rhymes, like:
There is a cat. It sat on a mat. It caught a rat
. Is it ironic then that my debut picture book is a series of rhyming stanzas?
​
So how did I become an author of children's books? Inspired by a visit from my nieces in December 2016, I wrote two stories in which each of them was the protagonist. Shortly after, I decided to pursue becoming a published author. I contacted people I believed could be helpful resources – and they were – and I wrote and wrote and wrote. And revised even more. In June of 2017, I started writing query letters to agents and editors and began to participate in Twitter pitches. In a June 2018 #PBPitch, Let's Dance! was "liked" by Jes Negrón, an editor at Boyds Mills & Kane (now Astra Publishing), and less than two weeks later, I received the news that my book had been accepted for publication!

​In addition to writing picture books, I have written a Monthly Memo for teachers that I published on Twitter, and I have been published in The National Writing Project's Quarterly and NESCBWI News. A poem I wrote was published in Cricket Media's Babybug Magazine.

My agent extraordinaire is James McGowan of BookEnds Literary Agency.

Educator
Tufts University, B.A. in English
Columbia University, Teachers College, M.A. in Elementary and Middle School Education

My 30-year educational career has been in Greenwich, Connecticut. I started as an elementary teacher (Grades 2, 4, and 5) and moved on to middle school (Grade 8 English). Currently, I serve as an Instructional Coach, collaborating with teachers on implementing a variety of instructional strategies designed to increase student performance.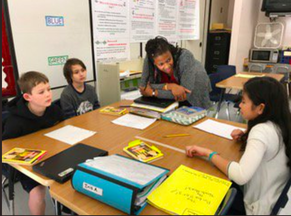 As a classroom teacher, my most rewarding achievement was igniting in each student a love of writing and providing her/him with the tools to discover and celebrate the writer within. I enjoyed writing alongside my students and sharing my writing with them, and I looked forward to the pride they exhibited when sharing their writing with their classmates and me. My students were celebrated writers, winning accolades in numerous writing contests and featured in newspaper articles. When I am fortunate enough to re-connect with former students, they thank me for being the teacher who taught them how to become competent writers.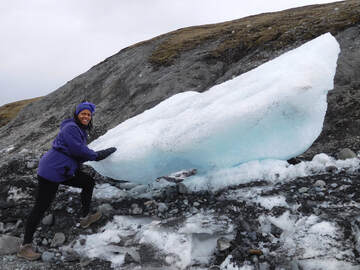 ​Balancer
It's important to me to live a balanced, healthy, and happy life. Besides working full-time and reading and writing, I work out regularly -- walking in my neighborhood, riding my stationary bike, and hiking in the woods. My husband and I enjoy traveling, attending plays, watching films, and reading. Spending time with family and friends is also an integral part of our lives.
​Diverse Member
The Authors Guild
​SCBWI
12 X 12 Picture Book Writing Challenge
Monthly Picture Book Critique Group
Biweekly Picture Book Critique Group
Weekly Picture Book Critique Group
Kid Lit in Color
Soaring 20s PBs
PB Crew 22
Black Creators HeadQuarters
We Need Diverse Books Mentorship Program (2020 Mentee/2022 Mentor)
​Diverse Verse
Inaugural Cohort of The Brown Bookshelf and Highlights Foundation's "Amplify Black Stories"

Highlights Foundation
Faculty Member
National Council of Teachers of English
International Literacy Association
​Connecticut Writing Project at Fairfield University
Fun Facts
I want to be called Valerie, not Val. I introduce myself as Valerie and sign emails that way, but people mistakenly call me Val.
I grew up in an extended family. I was the only child in a house of seven adults, living with my mother, grandmother, three great-aunts, and great-grandparents.
I have traveled to five of seven continents. In the future, I hope to have the opportunity to visit Australia and Antarctica.
I am never without a book. I have always loved to read. I read in the car,

while waiting in lines, and

on exercise equipment.
I am the Queen of Lists. I write lists everywhere; my lists have sub-lists. I have handwritten lists and electronic lists, lists on the desks of my home and work offices, and lists on my computer (both on my desktop and on a sticky note below my keyboard). I keep scraps of paper everywhere (desks, my car, husband's car, workbag, kitchen and bedside table drawers), so that I can create a list at any time. In fact, I just created a list for you!